Emergency Services offered by Grabill Veterinary Clinic

Here at the Grabill Vet clinic we offer an emergency service for our clients. If you have an emergency (either small animal or large) don't hesitate to contact our office at (260) 627-8303. Your phone call will be directed to a voice-mail or a message giving you directions as to what to do next. Our doctor will do his absolute best to meet you at our clinic (or on the farm) to help you and your pet. If for whatever reason you cannot get a hold of our veterinarian please call the Veterinary Emergency & Specialty Hospital at (260) 426-1062.

---

Preventative Health Care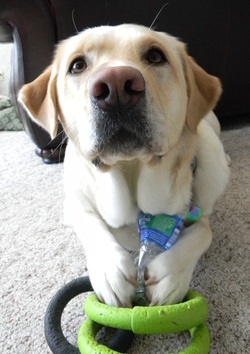 Our Doctors and staff here want you to know how absolutely important, we feel, it is to have annual wellness exams for your pet(s). Dr. Robbins will check many different things during your pet's physical exam including: eyes, ears, teeth, heart and lungs (among countless other things). Unfortunately, because a physical examination cannot detect all diseases, it is recommended that we perform blood tests yearly or biyearly for patients that have prior history of illness or are over 7 years of age. There are many different tests that can be run on your pet(s) if that is what you so choose. Blood tests would include: General Health Profile, Complete Blood Count, Urinalysis, Thyroid Profiles and Senior Health Profiles. These tests are so very important for the simple reason that it can help detect potential health problems earlier, giving you more special time to spend with your family friend.


---
Vaccinations

Vaccinations are very important in an animals life. Vaccination recommendations are determined by our doctor and are based upon specific risks of your pet(s). The only vaccination that is required by Indiana and Ohio state law is the Rabies vaccination, however all vaccinations are recommended.


---

Anesthetic and Surgical Safety

Here at the Grabill Veterinary Clinic we know your pet is one of the family. We thank you for trusting in our doctors and staff and we promise you that your pet's safety is our primary concern.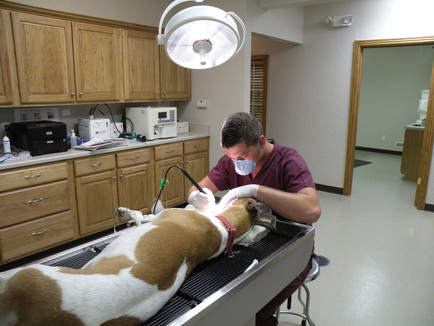 Ryan performing a teeth cleaning.
Some Surgical Procedures include:
• Spay/Neuter
• Hernia Repair
• Growth or tumor removal
• Bladder stone removal
• Teeth Cleaning
• C-Section
• Exploratory surgery
• Gastrointestinal surgery – gastrotomy, enterotomy
• Splenectomy
• Thoracic and Abdominal Procedures
• Lacerations and abscess repair
• Eye surgery




As well, we routinely perform many orthopedic procedures including:
• Fracture repairs
• ACL (anterior cruciate ligament) repair

If you have any questions about any surgery listed here or if you do not see a specific surgery listed here that your pet needs, please contact us at (260) 627-8303.

---
---
Radiographs (X-Rays)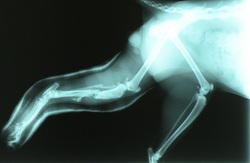 We offer in-house radiography services with automatic processing. This ensures that our clients will rarely have to wait longer than ten minutes for results on their radiographs.


On-Site Laboratory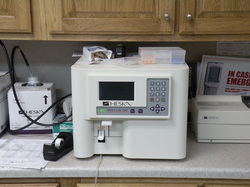 Grabill Veterinary Clinic has blood analyzing equipment allowing us to give you quick response time if your pet is sick. We routinely perform Complete Blood Counts that evaluate white blood cells, red blood cells and platelets. We also have the capabilities to send bloodwork out to other facilities when there is not a time constraint.